1 April 2020
CORONAVIRUS – THE IMPACT ON CREW
There are very few countries that have not been impacted by COVID-19, the respiratory disease caused by the Coronavirus. Likewise, there will be very few seafarers whose jobs and lives have not been affected by this pandemic.
The physical effects on the body are well-documented. Many of us might becomeinfected without ever knowing, some will experience mild symptoms of fever, shortness of breath and a persistent cough, but serious cases can lead to severe acute respiratory syndrome (SARS), which can be fatal.
While many countries are on 'lock-down', shutting down all but essential services, ships continue to trade. Often forgotten, seafarers provide a vital service in these difficult and unprecedented times.
Therefore, we must not forget about the potential effects on a seafarer's mental health.
Effect on crew mental health
Seafarers are under pressure. Contract lengths are being extended as a result of most affected countries placing restrictions on crew changes and reduced flights.This is in addition to ports banning shore leave, leaving crew with the prospect ofspending weeks, if not months, without being able to step foot off the ship.
It's not just the seafarer's life on board that is being affected. As the number of infection cases and deaths rise around the world, a crewmember might, very understandably, be worried about the health of his or her family back home.
Mind Matters
We recognise that the good mental health and wellbeing of seafarers is as important as their physical health, each often having an impact on the other. Our "Mind Matters" initiative was launched in 2018 and it's as important as ever. The mental welfare of seafarers is just as important as their physical wellbeing.
Life at sea can be stressful. Long periods away from family, long hours, and limited social time. Add to that the sometimes-pressured work environment, bad news from home or a traumatic incident on-board and it's easy to see why seafarers can become stressed, anxious or depressed.
MY MIND MATTERS
My Mind Matters is a website available directly for the benefit of crew providing information and resources for the emotional welfare of seafarers and covers potential causes of mental health problems, how to keep well and where to get help. The top tips, articles and materials available will be regularly updated and added to:
MIND CALL HELPLINE
If you are feeling depressed, lonely or unhappy and would like someone to talk to, it can be difficult whilst at sea.
Mind Call is a free, confidential and dedicated emotional support helpline for seafarers on North entered vessels. The helpline is being provided to seafarers inpartnership with seafarer's charity, ISWAN.
The helpline is available to contact 24 hours a day. 7 days a week and 365 days a year.
The Mind Call team speaks Arabic, Chinese, French, Hindi, Russian, Spanish and Tagalog as well as English and you can request a call back, use live chat or send an email instead.
Further details can be obtained at the Mind Call dedicated website
---
19 December 2019
North East Business Delivers Festive Cheer to Sailors
Sailors who could be feeling lonely at sea over the Christmas period have received festive packages from a local North East business.
Leading marine insurer, North P&I has partnered with seafarers' charity Apostleship of the Sea (AoS) to donate more than 100 shoeboxes to sailors visiting the Port of Tyne this December.
The shoeboxes include gifts and tasty treats, as well as some practical items, such as toiletries and warm clothing, that are often hard to get hold of while out at sea.
Holly Hughes, Claims Executive of North said: "For many of us, the Christmas break is filled with family, fun and festivity, however for those working on ships, it can often be a lonely and isolated time of year.
"Around 90 per cent of world trade is transported by ship and sailors may spend up to 12 months at a time on board, separated from their family and loved ones.
"We therefore think it is important to remember those seafarers who are away from home and our Christmas shoeboxes are a small token of appreciation to let them know that they are being thought of and to hopefully bring some much-needed festive cheer."
Paul Atkinson, AoS port chaplain for Blyth & Tyne said "Our sailors work tirelessly to bring us food, fuel and supplies throughout the year, however they are often forgotten about over the festive period.
"It's great then that companies such as North can provide us with kind donations, such as the Christmas shoeboxes, that will make such a difference to those working offshore."
The Apostleship of the Sea is a Catholic charity supporting seafarers worldwide. Replying wholly on voluntary contributions, the charity provides practical and pastoral care to those working offshore across the UK.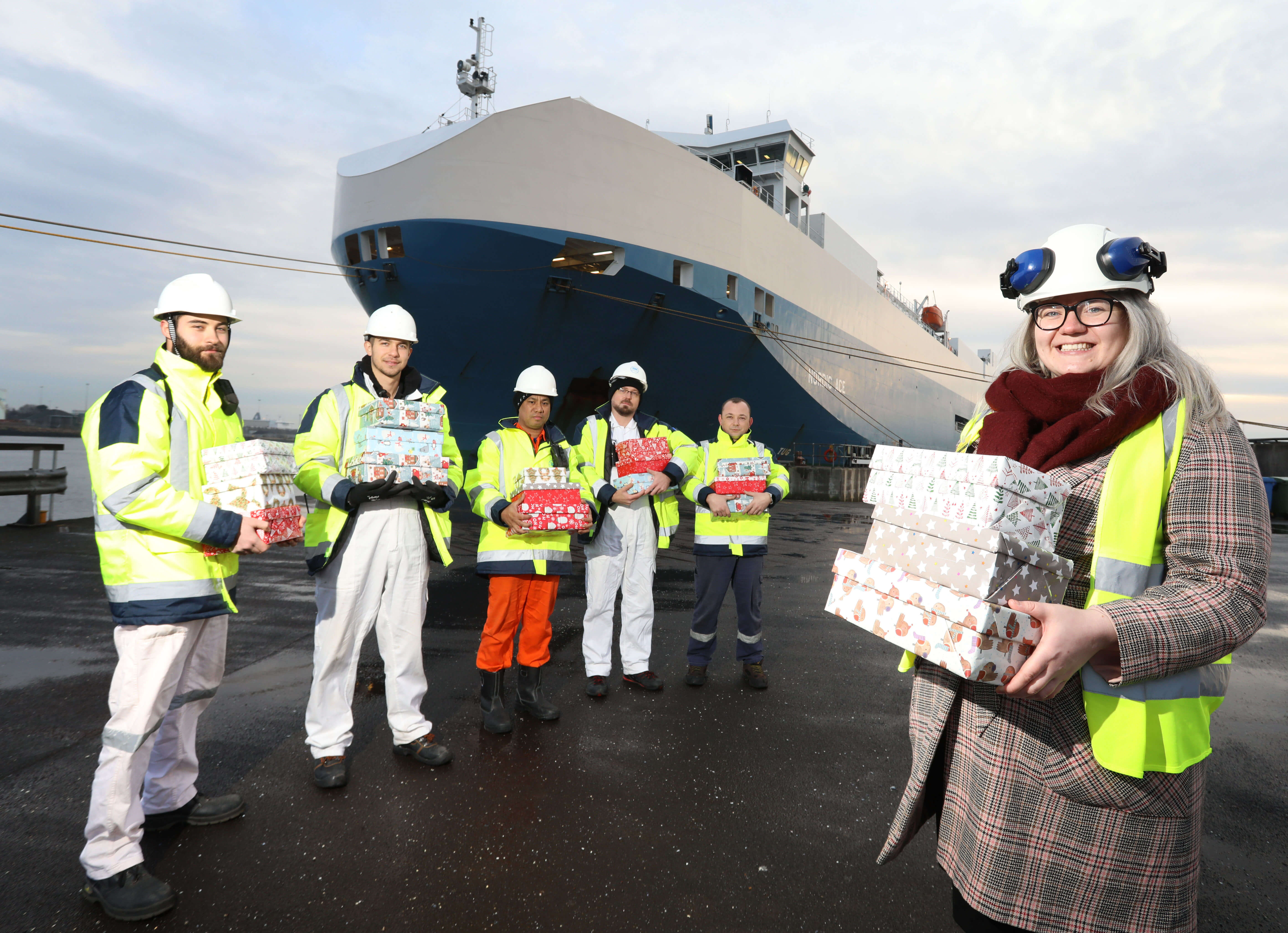 ---
January 2019
Over the Christmas period many seafarers are unable to be at home with their loved ones whilst they play unofficial Santa delivering goods all around the world on their vessels. As a 'thank you', North donated 67 shoeboxes full of gifts to the Apostleship of the Sea's Christmas Shoebox Appeal for distribution to vessels around the UK.
Seafarers work away throughout the year to deliver our everyday essentials - and over the festive season they also deliver anticipation, smiles and joy with the potential Christmas presents they carry. The donated shoeboxes, containing small gifts such as toiletries and chocolates are a token of our thanks in appreciation of all of their hard work.
We were fortunate enough to deliver some of the shoeboxes to the crew of a vessel calling into the Port of Blyth which were very happily received by the seafarers on board.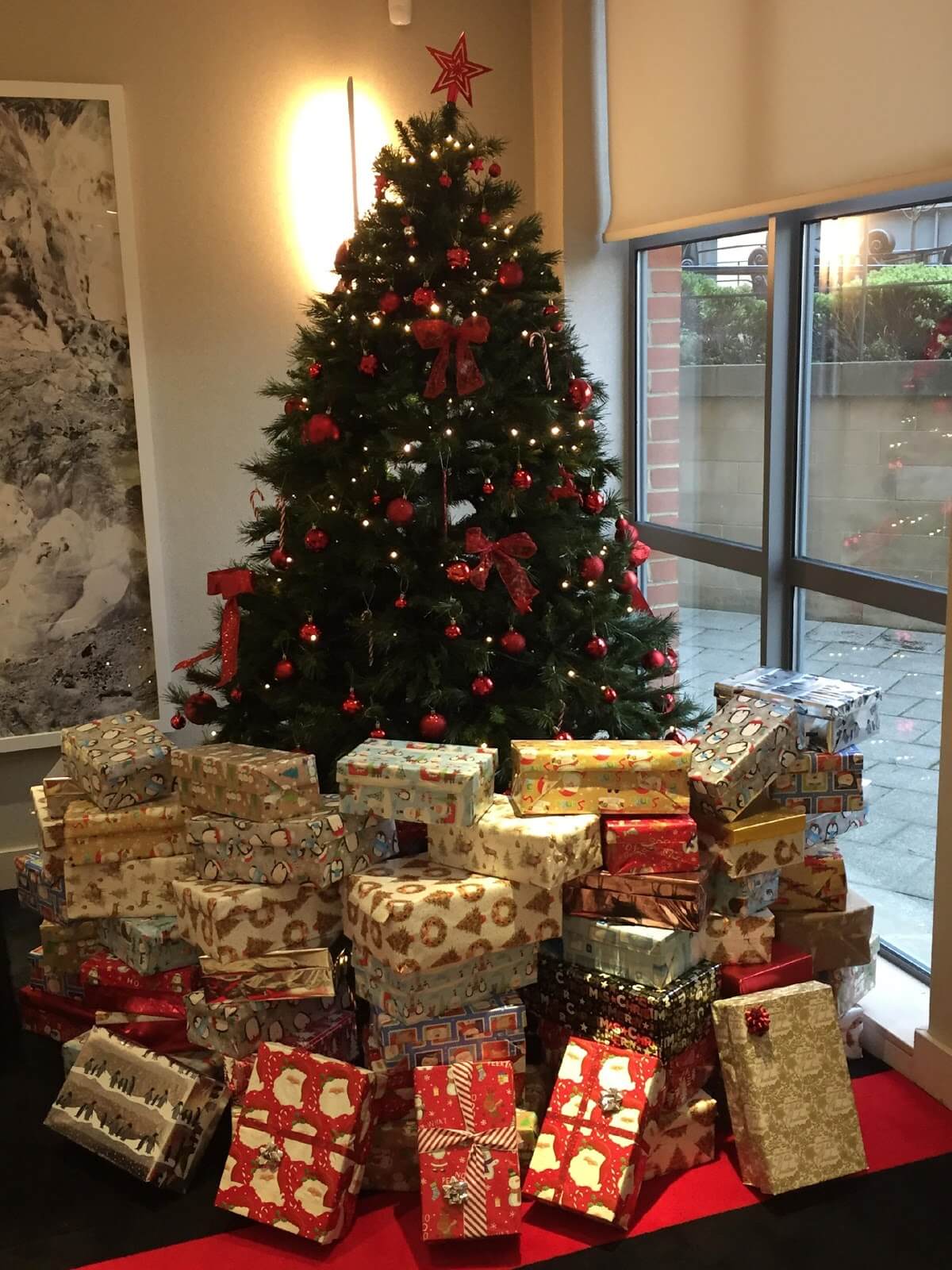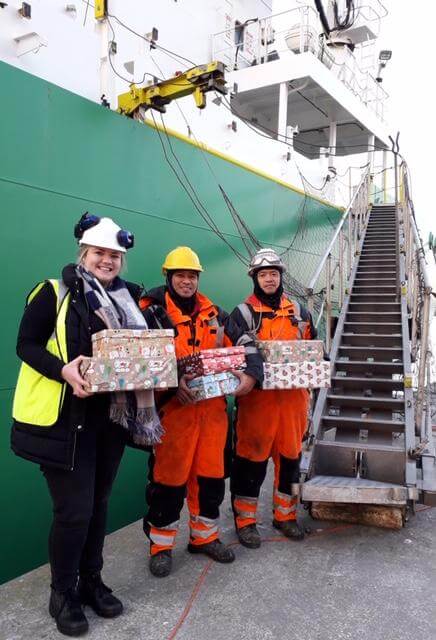 ---
North was a main sponsor at the inaugural Seafarers' Awards Dinner held in Singapore
The Mission to Seafarers presented awards to seafarers and operational staff within the maritime industry in recognition of their outstanding contributions to the welfare of others. The Awards were presented at Seafarers' Awards Dinner on 11 May 2018 at the InterContinental Hotel, Singapore.
At the inaugural event sponsored by Shell, BHP, The China Navigation Company and North P&I Club, five awards were presented:
The seafarer who had contributed significantly to the welfare of fellow crew on-board
The seafarer who had contributed significantly to crew welfare within their organisation
The shore-based employee who had made a significant contribution to seafarers' welfare
The company which had made a signification contribution to seafarers' welfare
Secretary General's special award for outstanding service to seafarers
An eminent team of judges was selected and chaired by Rev Canon Andrew Wright, Secretary General of the Mission.
Over 200 people attended the dinner and enjoyed a drinks reception followed by a three-course meal. All proceeds will go towards supporting the Mission's work in the port of Singapore, including ship visits and seafarers' centres pictured).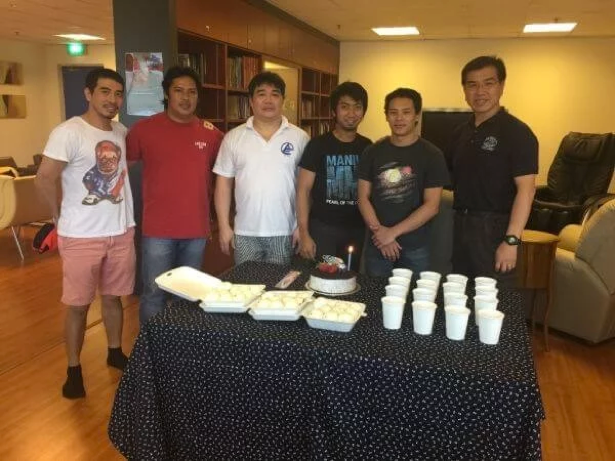 In 2017, the Mission visited over 1,500 seafarers in the port of Singapore and provided facilities for over 3,800 seafarers at its Singapore seafarers' centres. In total, the Mission visited over 300,000 seafarers aboard ships across the globe and supported 895 justice and welfare cases.