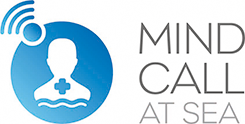 Mind Call at Sea is a free, confidential and dedicated emotional support helpline for seafarers on North entered vessels. Being able to talk anonymously, and in complete confidence, without fear of repercussion or unwanted intervention, can be very helpful in times of emotional distress.
The helpline is being provided to seafarers in partnership with seafarer's charity, ISWAN and is available to contact 24 hours a day. 7 days a week and 365 days a year.
The Mind Call team speaks; Arabic, Chinese, French, Hindi, Russian, Spanish and Tagalog as well as English and you can request a call back, use live chat, WhatsApp or send an email instead.
Spending long periods of time away from family and friends can make seafarers feel lonely and isolated, and the environment on board can sometimes make this worse. Mind Call is here to listen to any seafarer feeling depressed, lonely or unhappy.
For more information on Mind Call at Sea, please visit www.mindcall.org
Below are links to genuine cases where seafarers have benefitted from the support of a dedicated helpline in response to a variety of problems.